Setup Thunderbird as shown in the following video:
Thunderbird will attempt to configure settings automatically. You will only need to enter fields "Your name", "Email address" και "Password".
If for some reason this fails, create an account manually and enter the following settings:
IMAP settings – Leaves messages on server – suitable if the account is used from more than one person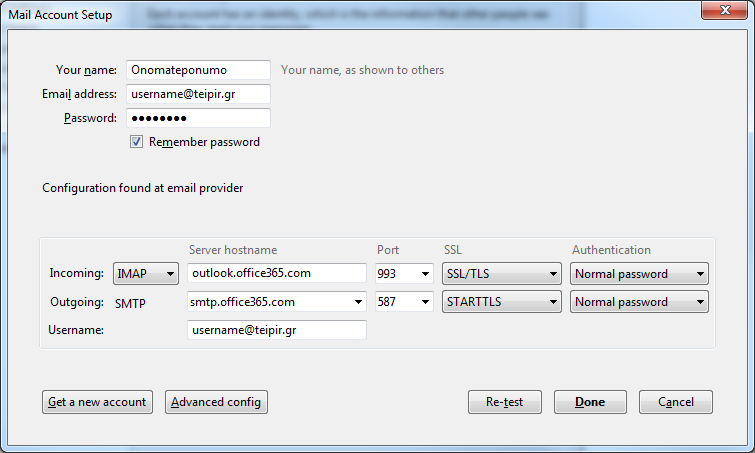 POP3 settings – Deletes messages from server. Suitable if only one person uses the account.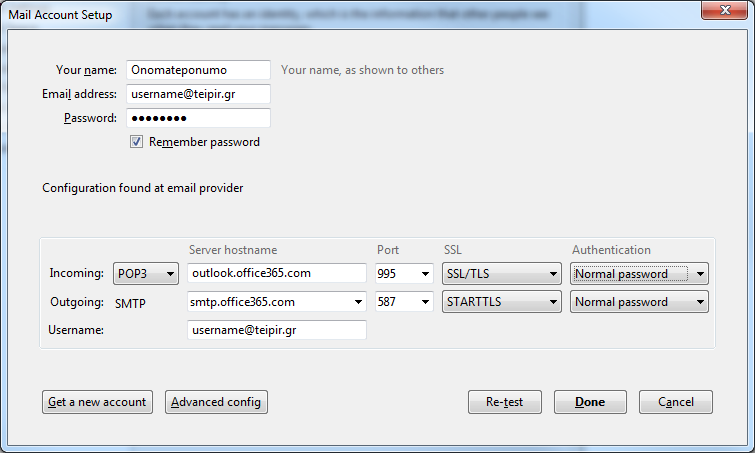 If you are still unable to connect, verify that your settings are as follows: